✅Clinically Proven ✅Cruelty Free
Regular price
Sale price
$22.97
Unit price
per
Sale
Sold out
Let's take a look at what our happy and satisfied customers are saying about our BootyBUMBUM HipLifting Enhancement Cream
"The reviews were a major factor in my decision to buy this item. I never imagined that my butt would be lifted and tightened by anything. So, I made it a point to apply it twice a day, right after each shower. Sometimes I'd even put it on before heading out the door to hit the gym. The other day, when I was putting on a pair of pants, I noticed that my butt has definitely lifted. I would definitely make repeat purchases of this product because it works so well. I visit the online shop and bought the cream, and I'm thrilled about it." –Maria Jinx—28, Houston, Texas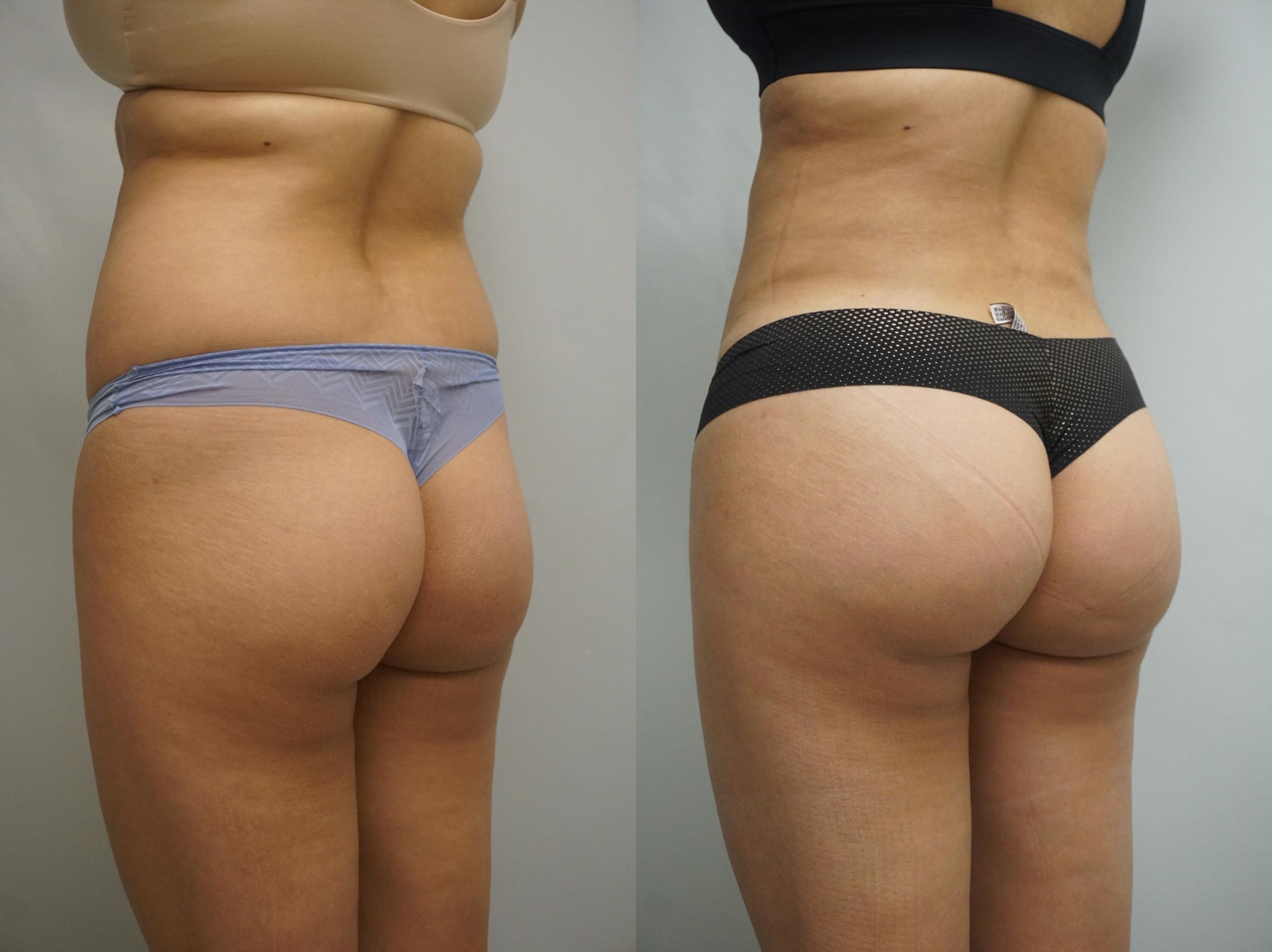 "I am honestly in awe by the wonders of this product. So, I honestly purchased this product with all the doubt in the world even after doing research outside of online reviews. But let me just say those doubts are gone and I am telling you that this product works. I've been using this product for almost 3 weeks and I am seeing results in firming, smoothing and lifting. I hated my butt, but now it is almost as smooth as a baby's butt cheeks. I use the cream twice daily and I do minimum lower body exercise as this helps the cream to work faster and better. It has no scent. Great product!" –Leila Kingston—32, Seattle, Washington
How does Butt Massage work?
A butt massage is meant to stretch and push the glute muscles. This can boost circulation, improve range of motion, and increase muscle stability. Butt massage offers a host of benefits for your body. These include better range of movement in your lower half, pain relief, increased circulation, and faster muscle recovery. It also happens to be a fun and sensual activity for couples (the muscle benefits are a happy side effect).
Butt Massage Benefits:
Better range of movement in your lower half

Pain relief

Increased circulation

Faster muscle recovery

Fun and sensual activity for couples
The Key Natural Ingredient for Butt Lifting:
Shea Butter: is produced on the grasslands of sub-Saharan Africa. It is a very popular skin care product in recent years. It has moisturizing, emollient, anti-aging and anti-inflammatory effects.
Vitamin E: has a particularly good repairing effect on the skin. It can also promote the metabolism of the skin, improve skin elasticity, retain moisture and moisturize the skin. The most common reason given by people is that Vitamin E can make a great butt enhancement solution.
Ginseng: It is a powerful anti-aging ingredient used in most cosmetics. It removes dead skin cells and helps in blood circulation, which indirectly or directly ensures youthful and radiant-looking skin. Due to its astringent properties, Ginseng can reduce the extra oil in your skin and tighten up large pores.
Sodium Hyaluronate: is a key ingredient in multiple skin care products as it offers superior hydration by drawing in moisture to deeply hydrate and plump skin, and support collagen. Sodium hyaluronate can be found in a range of skin care products including serums, creams, gels, lotions and face washes.
That's why we created BootyBUMBUM HipLifting Enhancement Cream:
BootyBUMBUM HipLifting Enhancement Cream helps increase skin metabolism, activate the sleeping cells in the buttocks, and reduce cellulite and tightens the skin around the butt area, it will firm, plump, and lift your buttocks. Improve flabby, sagging and flat buttock, effectively shapes the hip line. Deeply improve moisture retention of the skin in the buttocks and hip area for a smoother skin surface that glows from the inside out.
What makes the BootyBUMBUM HipLifting Enhancement Cream effective?
Increase skin metabolism

Reduce cellulite and tightens the skin

Restores plumpness of the butt

Intensively nourish & deeply moisturize the skin

Activate proper blood circulation

Maintaining skin elasticity

Specially created to shape the curvier hip line by firming hip fibers.

Improve flabby, sagging and flat buttock

Promotes the growth of buttock muscles

Make the buttock enhancer and fuller.

Effective in tackling bumpy, flat and dry skin

Deeply nourishing and firming your hip skin

Boosting a more shaped and larger butt
Come and see Amanda's buttocks transformation and see how she was able to achieve it
"Since I was in high school, I always notice that my hips are not good in the eyes. You know what I mean. I tried to ask my mom to help me find a product that will help me to lift my hips and to enhance my buttocks. We found this product online and buy it immediately. For the 1st week of using this, I have already seen an improvement in my butt. It enhances a little but still, there's an improvement."
"For the 8th week of using this BootyBUMBUM HipLifting Enhancement Cream, it incredibly lifts my hips and enhances my buttocks. So unexpected, there's a big improvement in my hips and I don't need to go to the gym regularly just to make it lift as it is supposed to be because that's what I wanted. So amazing!"
"I can't imagine how this BootyBUMBUM HipLifting Enhancement Cream does its magic on me. In my 12th week, my buttock has been shaped incredibly and amazingly! My skin feels so soft too! I'm so in love with the result!
 Package : 1 x BootyBUMBUM HipLifting Enhancement Cream (30g)
View full details
Worldwide Shipping

7/24 Support