✅Clinically Proven ✅Cruelty Free
Regular price
Sale price
$21.97
Unit price
per
Sale
Sold out
Let's take a look at what our happy and satisfied customers are saying about our HipTight PlumpUp MassageCream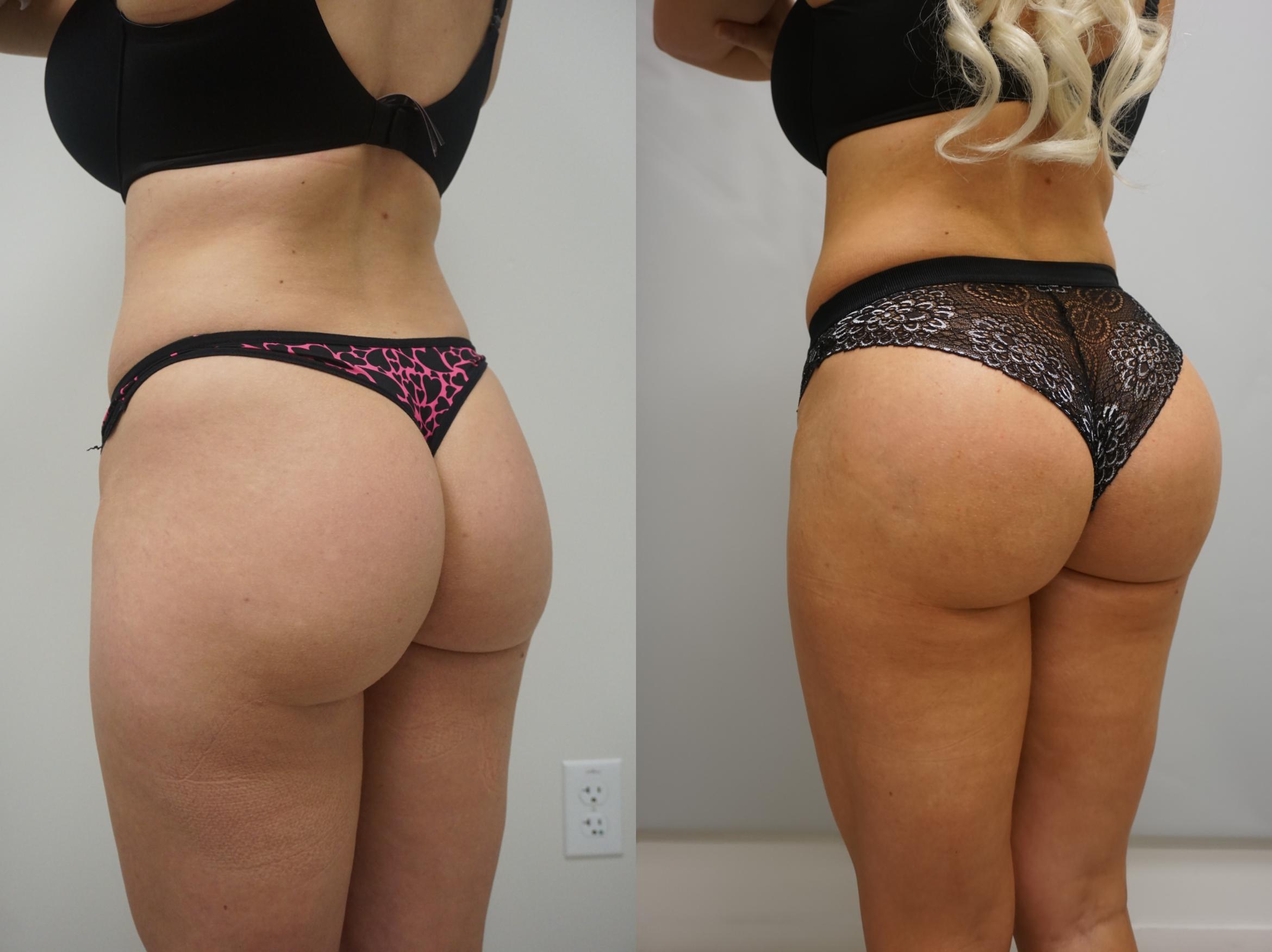 "I'm a regular woman desiring a bigger butt. I'm very happy I've chosen this product. I'm pleased with the results. My butt has truly grown and rounded out and my hips have. Friends have even noticed. One friend visiting from out of state stated" where did you get that booty from" I see a huge difference. I caught another friend side-eyeing me; you know how women can be. She waited about a week to reference the bigger bottom. You know the saying, 'if you got haters, you're doing something right' Not only did it grow nicely, I'm going to keep using it until I got my desired size." –Maria Jinx—28, Houston, Texas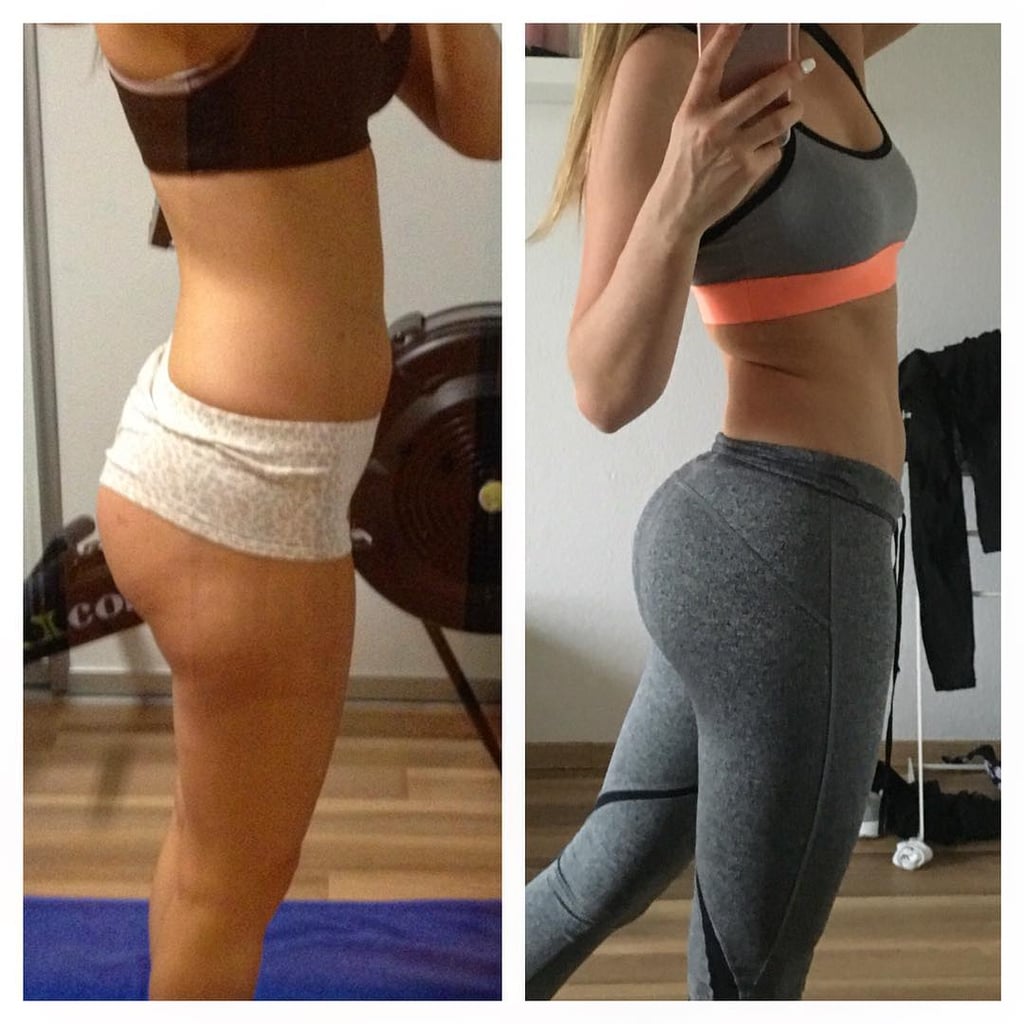 "It really does work. I have been using it for a month now, I wanted to start using it because I was about to begin my weight loss journey. While dieting sometimes you tend to lose certain things and yes butt is one of them lol. So, while on the journey of dieting I began to use the cream and it really has been working I have been seeing results after at least a week or so but the more I use it the more results I see. One I never had hips and now I do." –Leila Kingston—32, Seattle, Washington
Reasons and factors affecting why we have a flat butt
A flat butt can be caused by a number of lifestyle factors, including sedentary jobs or activities that require you to sit for extended periods. As you age, your butt may flatten and lose shape due to lower amounts of fat in the buttocks. Hormonal changes that affect fat storage in the stomach and rear end of the body are part of aging. This can lead to a flat backside, which doesn't make you look fuller.
How does Butt Massage work?
A butt massage is meant to stretch and push the glute muscles. This can boost circulation, improve range of motion, and increase muscle stability. Butt massage offers a host of benefits for your body. These include better range of movement in your lower half, pain relief, increased circulation, and faster muscle recovery. It also happens to be a fun and sensual activity for couples (the muscle benefits are a happy side effect).
Butt Massage Benefits:
Better range of movement in your lower half

Pain relief

Increased circulation

Faster muscle recovery

Fun and sensual activity for couples
Key ingredients that make HipTight PlumpUp MassageCream so effective
Ginger Extract

Angelica Sinensis Extract

Panax Ginseng Extract

Chamomile Extract
Ginger extract has an antiseptic and antioxidant effect. It successfully restores the energy balance of the skin, providing an instant tightening effect, regenerates damaged areas, and has a powerful antimicrobial and immunomodulatory effect.
The beneficial qualities of Angelica root have been extracted and naturally preserved in a base of certified organic plant glycerin to make this extract.  This herb has significant anti-aging properties - scientific testing has established its ability to block collagenase and elastinase, the enzymes which cause the breakdown of collagen & elastin. It is also a powerful skin detoxifier assisting with acne, clogged pores and irritations so are particularly suitable for oily skin.  
Panax Ginseng has traditionally been consumed in different ways, however, research has found that it also has anti-aging, anti-inflammatory, and antioxidant effects on the skin when applied topically due to the many beneficial active constituents it contains.
Chamomile contains powerful anti-oxidants including polyphenols and phytochemicals. When applied to the skin, it may help reduce signs of aging by protecting the skin from free radical damage. It accelerates cell and tissue renewal, reducing the appearance of fine lines and giving skin a youthful glow.
How does HipTight PlumpUp MassageCream work?
HipTight PlumpUp MassageCream helps increase skin metabolism, activate the sleeping cells in the buttocks, reduce cellulite and tighten the skin around the butt area, it will firm, plump, and lift your buttocks. Improve flabbily, sagging, and flat buttocks, effectively shaping the hip line. Deeply improve moisture retention of the skin in the buttocks and hip area for a smoother skin surface that glows from the inside out.
What makes the HipTight PlumpUp MassageCream effective?
Increase skin metabolism

Reduce cellulite and tightens the skin

Restores plumpness of the butt

Intensively nourish & deeply moisturize the skin

Activate proper blood circulation

Maintaining skin elasticity

Specially created to shape the curvier hip line by firming hip fibers.

Improve flabby, sagging and flat buttock

Promotes the growth of buttock muscles

Make the buttock enhancer and fuller.

Effective in tackling bumpy, flat and dry skin

Deeply nourishing and firming your hip skin

Boosting a more shaped and larger butt
Come and see Amanda's buttocks transformation and see how she was able to achieve it
"Since I was in high school, I always notice that my hips are not good in the eyes. You know what I mean. I tried to ask my mom to help me find a product that will help me to lift my hips and to enhance my buttocks. We found this product online and buy it immediately. For the 1st week of using this, I have already seen an improvement in my butt. It enhances a little but still, there's an improvement."
"For the 4th week of using this HipTight PlumpUp MassageCream, it incredibly lifts my hips and enhances my buttocks. So unexpected, there's a big improvement in my hips and I don't need to go to the gym regularly just to make it lift as it is supposed to be because that's what I wanted. So amazing!"
"I can't imagine how this HipTight PlumpUp MassageCream does its magic on me. In my 8th week, my buttock has been shaped incredibly and amazingly! My skin feels so soft too! I'm so in love with the result!
 Package : 1 x HipTight PlumpUp MassageCream (30g)
View full details
Worldwide Shipping

7/24 Support