✅Clinically Proven ✅Cruelty Free
Regular price
Sale price
$24.97
Unit price
per
Sale
Sold out
Let your skin be renewed and have your skin tighten by using our PeachPerfect SkinTightening BodyCream
"I rarely write reviews, but this PeachPerfect SkinTightening BodyCream product deserves one! I have a cosmetic and medical background and always careful when purchasing products claiming to lift or tighten, especially since I am 70. This cream is really something! I started using 2 weeks ago under my upper arms where I have loose skin. I apply morning and night just a small amount warmed on my fingers. The skin is tighter and looks so much better. I also see a difference on my neck. This product is light but moisturizes so well. I will be a repeat customer!" —Judy Schmitt—Texas, United States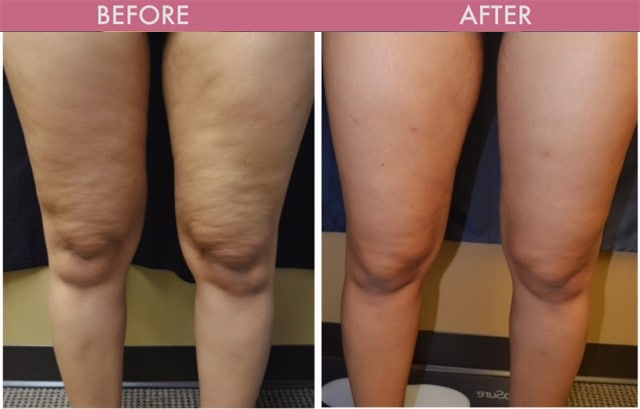 "I am 49 and due to excessing dieting, exercising and stopping, and sun exposure I have battled loose skin and cellulite for years. I have been using this cream on my body and face for 1 week morning and night and have seen a major improvement in my skin. My boobs are even lifting! I can't wait to see what I look like after a few weeks of continuous use. I highly recommend!"—Phoebe Young—New York, United States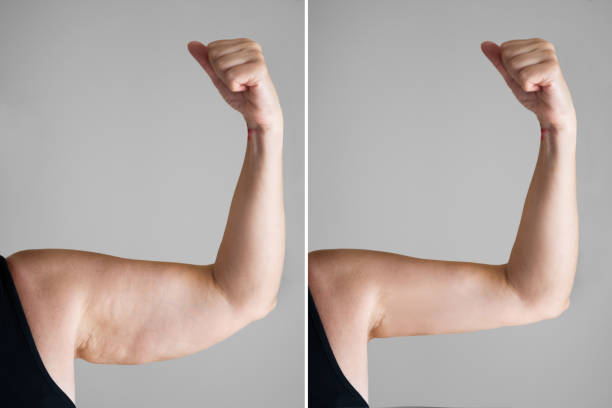 Do you have uneven, lumpy skin on your hips, thighs, or buttocks?
Cellulite occurs when the skin overlying certain areas of fat is pulled downward to the deeper tissues by connective tissue bands. This creates an uneven surface and looks like dimpled or bumpy skin. It's sometimes described as having a cottage cheese or orange peel texture.

Cellulite is commonly found on:
✅ Hips
✅ Thighs
✅ Abdomen
✅ Buttocks
✅ Breasts
We know cellulite bothers many females and affect their confidence when they wear dresses or swimsuits in summer, that's why we developing therapeutically body cream to effectively help weight loss and reduce cellulite.
This is the latest version of PeachPerfect SkinTightening BodyCream which formulated with 2 kind of peaches, donut peach and white peach also with Nicotinamide Mononucleotide and  Matrixyl 3000+ Complex. A study has shown that peach extract can reduce cellulite, get glowing and firmer skin. Our PeachPerfect SkinTightening BodyCream helps visibly reduce cellulite on booty and thighs, stimulates collagen with stretch masks and tighten your skin.
Consist of 2 Key Ingredients for Anti-Cellulite:
Nicotinamide Mononucleotide (NMN)

Matrixyl 3000+ Complex

Donut peach

 

White peach
It's the main sources of cellular energy in the human body. Studies have demonstrated that boosting NAD+ synthesis in the body beneficial way to effectively slow down and reverse skin aging and other adverse effects of UV radiation on the skin. PeachPerfect SkinTightening BodyCream contains an unprecedented purity level of 98% (other NMN product won't disclose their purity levels) directly reaching and affecting the skin, giving it a more youthful look and feel.
Matrixyl 3000+ Complex penetrates deep into damaged skin and stimulates new collagen – a protein which makes skin appear plump and firm. It's all the rage in beauty circles, much in part because of a 2012 study stating, applying non-prescription Matrixyl 3000+ Complex to your skin caused a 76% reduction in Cellulite. Dr. Smith said this is why this cream is so effective. It was one of the few products on the market that had Matrixyl 3000+ Complex in the right consistency and dosage.
Thanks to their anti-inflammatory properties, Peaches may help improve and protect your skin. Donut and White peaches contain vitamin C, which plays a role in maintaining overall skin health. They also contain provitamin A, which can protect your skin from harmful UV rays and other damaging factors to maintain a youthful glow.
PeachPerfect SkinTightening BodyCream has been clinically proven to:
5X more Collagen Strengthening than other similar products

Remove Cellulite Effectively

Increase Metabolism and Shred Fat

24h hydrate and plump skin

Improve blood circulation, sooth and calm skin

Stimulates body's natural collagen

Worked for Over 92% of the Users

Carefully formulated with 2000mg of NMN and packed with natural ingredients.
Let's See How Coleen Completely Gets Rid of Her Stubborn Cellulite in Only 8 Weeks:
"I was really unsure on buying this product but as I saw the comments and testimonies of other customers, I was convinced to buy this. For the 1st week of using this cream. This made me believe that this soap really works. I can see an improvement already in my skin"
"It is the 4th week of using this cream and I can't believe that my skin is now tight with no hassle. It really starts to make my body firm and I was really surprised! It's been 3 weeks only that I've been using this cream twice a day but it already gives me such amazing product."
"My decision is right and this is worth it which is to keep using this cream. I love this cream so much. I can feel that I can go to beach now because I can wear beautiful swimsuits. Thank to this cream. I don't need to be shy wearing the clothes I want because I achieved the body I want!"
Coleen Robertson—
Calexico, California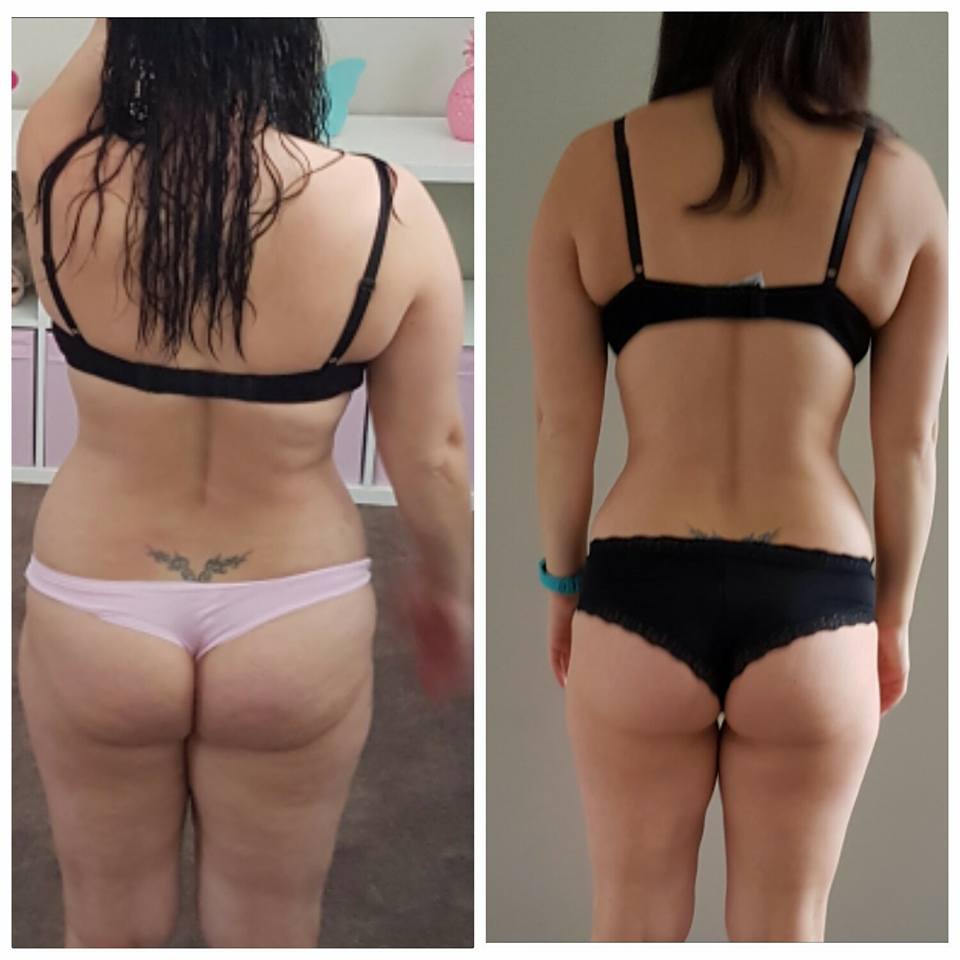 "I really didn't expect for this stuff to work because I've tried hundreds of items for my cellulite and nothing worked. I am so pleasantly surprise this stuff really works.! My legs look better than ever, as an adult. I am 53 years old, and I've always had cellulite as a result of poor eating, and dieting. I changed my diet completely. I stopped Eating sweets and junk food and eat more natural foods, and I drink nothing but water, and still had the cellulite. I purchased this product a few short weeks ago and noticed the difference in one week now it's been at least 3 weeks and this is the best my legs look since I was a teen. I will definitely continue to use this product for life. Thanks"—Genelin Moran—53, Cooperstown, New York
Product package : 1 box (20 packs x 4ml) of PeachPerfect SkinTightening BodyCream
View full details
Worldwide Shipping

7/24 Support