✅Clinically Proven ✅Cruelty Free
Regular price
Sale price
$22.97
Unit price
per
Sale
Sold out
Have you been wondering how you can attract your loved one or your secret crush? Try our RomanticCharm Shimmer Pheromone Perfume. Take a look at our satisfied customers' testimonies.
"I love this product, and so does my girlfriend! She buries her nose in my neck Every time I put it on, and tries to sniff me all day when I wear it! It sort of has a euphoric effect on me when I wear it too. I notice an elevated state of happiness and an overall better mood. And it smells great, especially for a unisex product. I would definitely recommend it!"—Larry Johnson—34, Tampa, Florida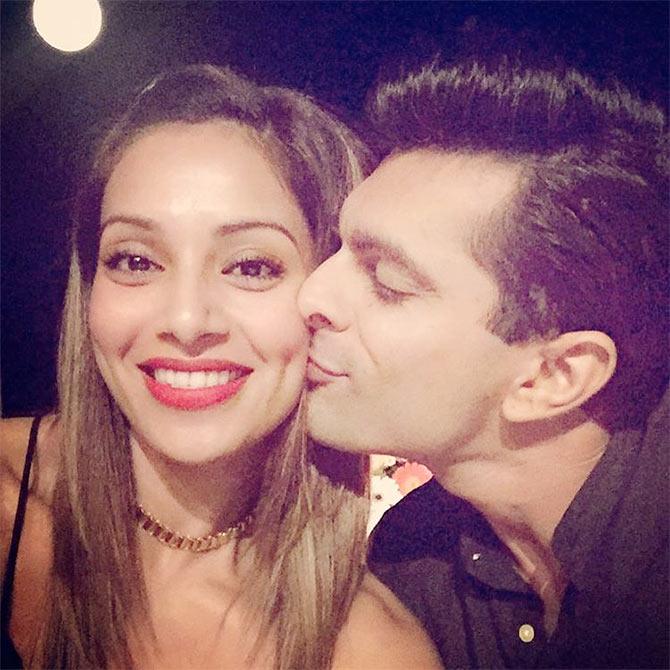 "I'm just going to say this. I purchased this because I wanted to test the reviews and see if it worked. My review is this if you're not ready for the attention this brings from those that you're not attracted to such as Security guards, same-sex gender-loving folks, or "randoms" looking like Jerome off Martin stalking you save it for your significant other. This stuff is definitely an attention-getter. I placed this little bottle in a glass case labeled open in case of emergency!"—Sarah Pattinson—45, Dallas, Texas
Pheromones Attraction Causing Love at First Sight: The Science Behind Pheromones Attraction. Medically Reviewed by Dr. Levenson RW
Pheromone perfumes for women and men are invisible fragrances released by our bodies to elicit feelings of sexual desire and trust from others around us.
Pheromone perfume for her might offer you the edge you need to become the greatest version of yourself if you want to attract men for women or women for men more effortlessly. According to three independent customer polls, our product is already a pheromone to attract a person looking for increased attractiveness.
Human pheromone oil perfume for women and men may operate as an instant chemistry booster, enhancing your appeal and attractiveness. As a result, you may notice a change in your life and have enjoyment.
WHAT IS A PHEROMONE?
Pheromones are similar to hormones but work outside of the body. They induce activity in other individuals, such as sexual arousal. The activity change during puberty suggests that humans communicate through odors. They are secreted outside the body, and they influence the behavior of another individual. This will take a brief look at pheromones and whether they can be found in humans.
Fasts facts about pheromones:
Pheromones are similar to hormones but work outside of the body.
They induce activity in other individuals, such as sexual arousal.
Most insects use pheromones to communicate.
Some chemicals have been investigated for pheromone actions in humans but the evidence is weak.
Many pheromone products can be purchased online, but research suggests that these are ineffective.
There are four types of pheromones: releaser, primer, signaler, and modulator.
HOW DOES THE PHEROMONE INFLUENCE ATTRACTION?
Scientists in cosmology have determined that both sexes in the same species are attracted to each other through chemical messengers. These chemicals, pheromones, stimulate sexual arousal, desire, hormone levels, and even fertility when released. Pheromones exist, are detected through smell, and are produced through sweat, saliva, and urine.
Pheromones can also have the opposite effect and make you sexually repellent to some. People who have a love-at-first-sight reaction to someone or who feel a strong attraction to another person are usually experiencing a pheromone attraction. The same can be said when you meet someone and automatically feel repelled by them. When you meet someone and do not like them, for seemingly no reason, you could be having a pheromonal reaction to the person. In these cases, your pheromones are telling you that this person is not a genetically appealing match for reproduction. 
Widely Usage of RomanticCharm Shimmer Pheromone Perfume
The RomanticCharm Shimmer Pheromone Perfume formula with the most potent pheromone formulation that affects moods and improves your interpersonal relationships. Enhance your natural pheromone production which inspires affection, and elevates confidence and romantic relationships.
INGREDIENTS FOR MEN:
TOP
Citrus: Pheromone perfume with hyacinth to increase the sensitivity of the surroundings. The refreshing hyacinth scent resembles the natural grass, this item will give you an attractive look regardless of whether you are looking for your opposite sex
Tea: this is a refreshing wine with aromas and flavors of ripe pear and ginger spice. Its sweetness is perfectly balanced by its crisp acidity.
Freesia: The sweet smell, which comes from freesia, has been rumored to work on women as well.
MIDDLE
Red Fruit: is often described as spicy and nutty, with hints of rosy and fruity undertones. It's extracted from the Brazilian pepper tree and the Peruvian pepper tree, both of which are related to a mango and cashew tree.
Peony: is one the most celebrated aromas in the world, extracted from miniature white flowers from Southeast Asia.
Pear: is the most enticing, deepest, rich, and pure tangerine scent that has ever been created in a cologne. A delicious pure and almost overly ripe tangerine scent that is smothered in its sweet juices.
BASE
Musk: Carefully sourced premium ingredients that ensure that these pheromones attract men and smell better than any other perfume on the market.
Vanilla: has a warm vanilla aroma with a musky back note enhanced with a female pheromone used to attract men.
INGREDIENTS FOR WOMEN:
TOP
Citrus: is another scent that's proven to increase blood flow to the sexual organs, testing at 19 percent. The smell of citrus has also been shown to increase alertness, which makes a person more sensitive to the stimuli around them.
Mango: Increases male libido, spiritually elevating. Vitality plays a large part in human attraction, which is why mango is considered an aphrodisiac.
Pear: Studies show that women who wear the scent of pink grapefruit are perceived to be six years younger on average and therefore more attractive to men.
Peach: This traditional Thanksgiving dessert increases arousal in men. In fact, one study found that the scent of peach increased blood flow to the nether regions by 40 percent when sniffed.
MIDDLE
Fresh Flowers: is one the most celebrated aromas in the world, extracted from miniature flowers from Southeast Asia.
BASE
Musk: is a refreshing wine with aromas and fragrances that are simply some of the most intriguing, evocative, and beautiful.
Dry Woody has a warm vanilla aroma with a musky back note enhanced with a female pheromone used to attract men. 
The secret behind RomanticCharm Shimmer Pheromone Perfume:
improves your interpersonal relationships.
Enhance your natural pheromone production
elevates confidence and romantic relationships.
An uplifting and timeless fragrance
Extra Strength Concentration of Human Grade Pheromones
Silky Smooth, Moisturizing Blend to Increase Pheromones Absorption
long Lasting Effect and Scent
Enhance your own pheromones with this fragranced sex attractant.
Releases a subtle scent unique to you.
Enhance your natural pheromone production which inspires affection
May operate as an instant chemistry booster
Gia Marie's 7 days of experience with our RomanticCharm Shimmer Pheromone Perfume…
DAY 1
"On the first day that I used this product it works so perfectly, I tried to get the attention of my crush at our university. During our lunch, he sits beside me and asks me if I can meet him after school and have dinner with him and I said YES."
DAY 3
"It's been 3 days of using this perfume and it never fails to work and help me to get the attention of my crush. My crush, Christian keeps on sitting beside me inside our classroom and keeps on smelling my neck and he keeps on telling me that my smell makes him feel that he needs to kiss me and stick on beside me. I was really surprised!"
DAY 7
"Christian and I are now finally official! He wants me to keep on putting this perfume on my body so he can cuddle with me all the time and he can sleep beside me whenever we're together. Thanks to this product I was able to attract the love of my life. I would recommend this to my friends because one of them has a crush on Christian's friend!"
Gia Marie Bridgerton—Seattle, Washington
Package Includes
1 x RomanticCharm Shimmer Pheromone Perfume (50ml)
View full details
Worldwide Shipping

7/24 Support